Os MINI-ESTÁGIOS STELLARIA decorrem em blocos semanais, de 2a a 6a feira, das 9h30 às 17h
As actividades permitem desenvolver competências nas seguintes áreas
Biologia aplicada (Ficologia, i.e. Algas; Malacologia, i.e. Molusocs; e Ictiologia, i.e. Peixes)

Biotecnologia marinha

Bioinformática

Bioquímica

Microbiologia

Modelação matemática aplicada

Aquariofilia

Ecologia
​
Os preços indicados já incluem todas as actividades, seguro, iVA e alimentação (almoço, lanchinho a meio da manhã e lanchinho a meio da tarde). Pode incluir saídas ao litoral (linha do Estoril)
Oferecemos 10% de desconto para irmãos.
NOTA IMPORTANTE >>> Caso os pais necessitem de deixar os jovens estagiários mais cedo (a partir das 8h) ou precisem de vir buscar mais tarde (até às 19h30m) haverá um acrescimo de €12.30 (=10 euros+IVA) por hora, ou €6.10 por 30 minutos.
Wednesdays STELLARIA CEI




for children aged 3 to 10, throughout the academic year (3 trimesters)
A special program for children and young people whose schools take a break on Wednesday afternoons.
Let's pick up local schools. Includes lunch and snack, and departure to the Garden (weather permitting)
​
Afternoons are spent learning engaging topics in a consistent and fun way, through the interdisciplinary STREAM methodology *
* Science, Technology, Reading, Engineering, Arts&Music, and Maths = Science, Technology, Reading, Engineering, Arts&Music, and Mathematics.
​
Every week there is a new theme to explore, with activities suitable for the age group.
​
GRADES:
Program involves attendance and enrollment for the academic year (from 1 September to 30 June, during school periods).

Reservations can be made from July for the academic year starting in September through pre- registration (€50 (deducted from the initial monthly payment) .

Payment for the academic year can be made:
monthly >> €123 at the beginning of each month during the 9 academic months

quarterly >> €350.55 (=3x €123 with a 5% discount) paid at the beginning of each quarter,

or a one-off payment for the entire academic year >> €996.30 (ie 9 academic months with 10% discount)
10% discount for siblings.
​
Here are some of the themes ( NOTE : they are the same as those of our ATL and '|STREAM Workshops , always explored in an interdisciplinary way.
Art in the sky (1): Constellations
Art in the sky (2): Comets, etc.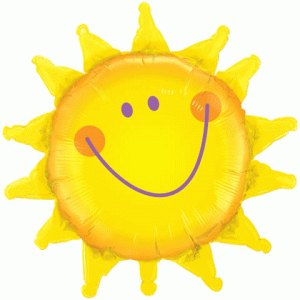 Planets of the solar system
The moons of the solar system
Playing with numbers and numbers
Visual and mental calculation games
Thought of the day: Algorithm
Camouflage and Vision in Animals
'Java' programming for children
Energy of Waves and Tides
Everything (or almost everything) about Pisces
Sounds and silences: the art of communicating
Journey to the time of 'dinosaurs'
Horses, donkeys and zebras